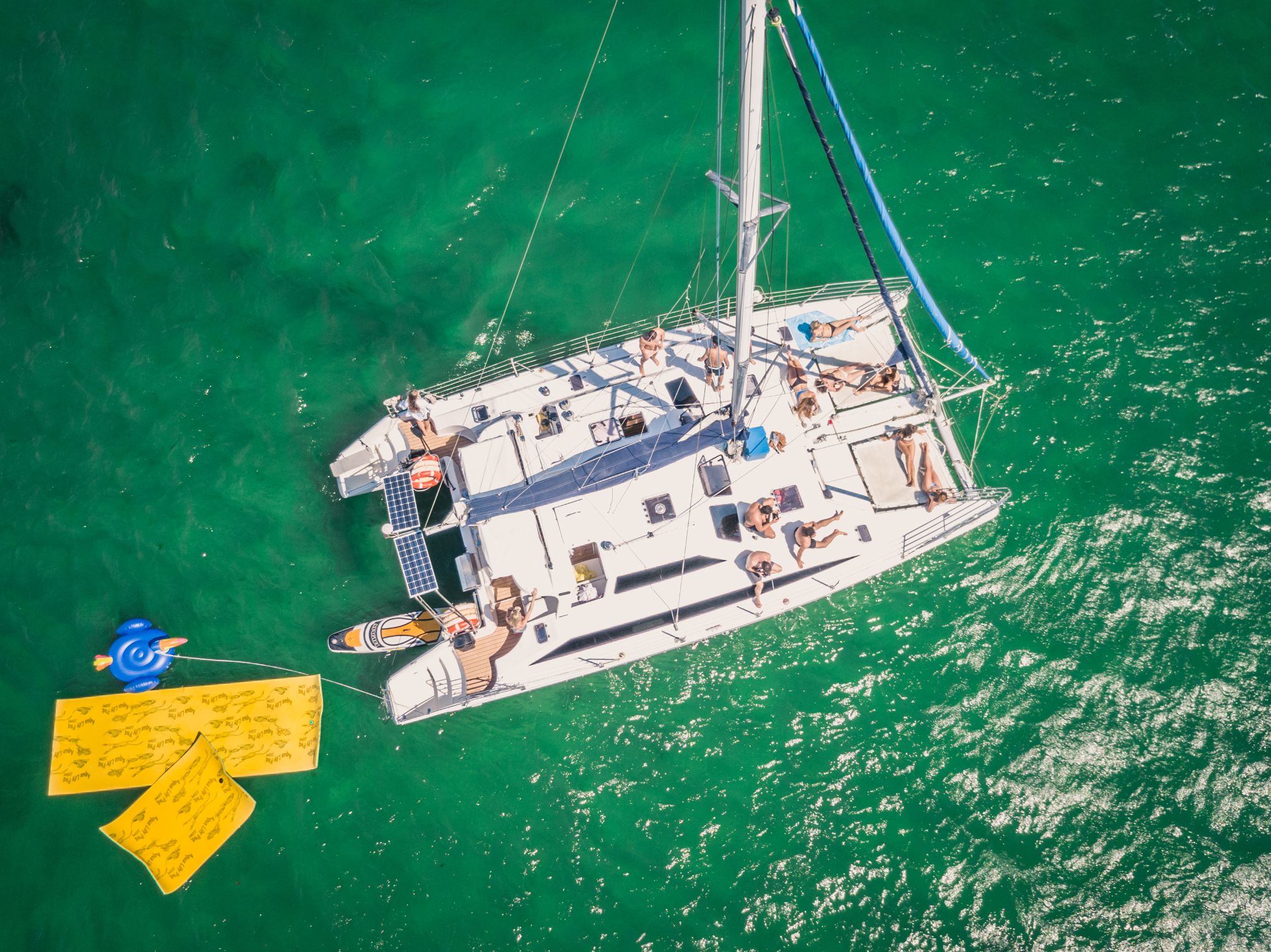 This one is for the sun seekers and party people – get on board!
Up to 35 guests
Wanderlust is a large catamaran that is a favourite for guests that demand a luxury vessel, with a well-protected cockpit and abundance of entertainment options available.
With wide side decks leading to an expansive foredeck, she has ample room for sun worshippers and party people. The spacious cockpit provides shade and plenty of seating, with BBQ, esky and all the facilities to accommodate your next celebration or adventure.
Rates
From $550/hr (minimum 4 hours)
Includes qualified captain
Catering and beverage packages available
Location
Sydney Harbour, New South Wales
This boat is based in Sydney Harbour and can take you everywhere from the Sydney Harbour Bridge and Opera House, to protected bays and swimming spots. The choice is yours!
Every Flotespace boat is able to to pick up and drop off from a variety of wharves around Sydney. Some boats can only use certain wharves, so we will confirm if your boat can dock at your preferred wharf.
Wharves in Sydney CBD need to be booked in advance, so please tell us your preferences as early as possible.
Have a question about this boat?
Get in touch with our Flotespace Boat Experts, who know every boat and can help you organise your entire boating experience at no extra cost.
Cancellation Policy for this boat
Flotespace does not offer refunds for this boat should you wish to cancel your boat experience. If boating conditions are unsafe as determined by the charter boat operator and Flotespace, we will offer you a 12 month voucher equal to the value of your charter which you can use to reschedule your experience, subject to availability. Please view our Frequently Asked Questions for more information, or you can contact us directly.